We are thrilled to announce we have scheduled four 2022 hockey camps!
Book your spots now. They are selling out fast!
Front Line Hockey School
Front Line Hockey School runs Hockey Camps in Mississauga to help House League, Rep. and A players 5-14 develop their skills and passion for the game. We use proven and unique techniques to build confidence through hard work in a fun, enjoyable environment.
ALL CAMPS WILL BE HELD AT VIC JOHNSTON ARENA
We are very excited to announce these camps!!!!
We look forward to seeing returning and new campers!.
July
July Half Day Summer Camp.
July 11-15 from 9 AM – 1 PM.
Now sold out!
August
August Full Day Summer Camp.
August 15-19 from 9 AM – 4 PM.
Now sold out!
Aug.-Sept.
Fall Pre-Season Evening Camp.
Week 1: Aug. 29, 31, Sept. 1
Week 2: Sept 7, 8, 9
Click for details and to register.
First year attending the summer hockey camp and my son came home happy every day. He loved every minute of it, off and on ice skills, and as a parent it was well organized and very good instructors and all staff! We will definitely be back. Thank you!!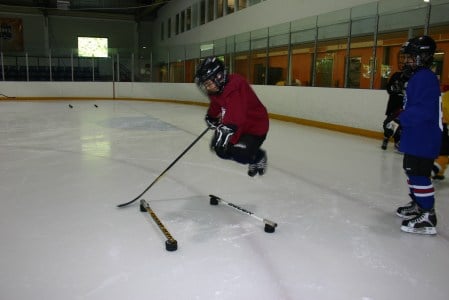 Thank You To Our Partners
Skyway Jack's Restaurant
6461 Mississauga Road Mississauga 905-821-4055
If you have any questions or comments, please contact us by phone, by email or use our on-line contact form.