December Hockey Camp
December 27, 2021

-

December 30, 2021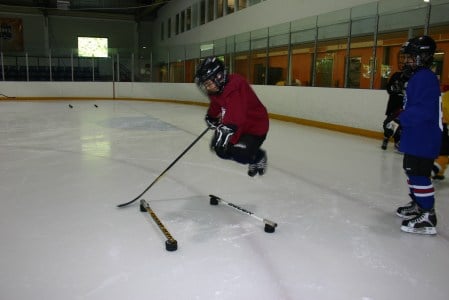 December Hockey Camp 2020
More details plus registration at http://frontlinehockeyschool.ca/hockey-camps/december-christmas-camp/
Please register each player separately.
If you see "You cannot add another "December Hockey Camp" to your cart." when you click Add to Cart it means that you have a registration in progress. Please visit http://frontlinehockeyschool.ca/cart/ to complete your registration. Since we collect player details for each registration, you can only have one player per registration.
Don't pay until October and get 10% Early Bird Discount!
We also offer a 10% " sibling discount" for Players.
Discounts cannot be combined.
DATES: Monday Dec. 27 – Thursday Dec. 30
TIMES: Ages 5 – 9 9:00am – 10:30am
Ages 10-12 10:30am – 12:00pm
ALL CAMPS WILL BE HELD AT VIC JOHNSTON ARENA
Price:
Players and Goalies $210.00 plus HST = $226.00
Methods of Payment
Once you have submitted the registration form, mail cheque to:
Front Line Hockey School Inc.
5896 Tayside Cres.
Mississauga, ON L5M 5J8
Or e-transfer: flhockeyschool@gmail.com.
Please confirm your password with us before e-transferring.